Steve Poltz Lyric Archive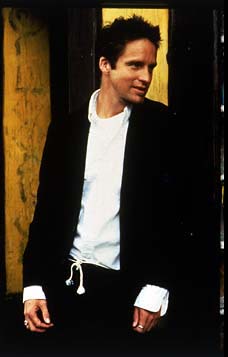 ---

Search the CDnow site from here!


---
I spent some time cruising the web for a good site of Steve Poltz' lyrics. Unfortunately I was unable to find any that had any of his unreleased songs. So rather than keep searching I decided I would simply create my own. Each song is transcribed entirely by me and is based on what I hear when I listen to the songs. I can't promise to be totally accurate so, if you think I'm wrong about something or are willing to send me a copy of a song I don't have listed (I will pay postage and send the tape of course), then drop me a line. Enjoy the site, sign the guestbook and let me know what you think. You can also e-mail at the address at the bottom of the page.

Click here to go to the list of songs
Click here if your browser does not support tables

---
Sign My Guestbook
View My Guestbook

---
Updates


9/19/98-Added "Suburbia," "Pile On The Hangover," "Dirty" and "Morning Song."

9/7/98-Added "You're So Busy (La La La)," "Better Be Careful," "Old Lover's House," "Tree Hugger," "The Girl With The Wandering Eye" and "Mama."

9/2/98-Added "Nice Guys Finish Last" and "Satan's Choir" from the "Conversations Over A Cerveza" promo EP. I might add the intros later, but I'm not sure yet. I also added "Now's Not The Right Time For Love" from "Taking The World by Donkey."

8/31/98-Added Steve's version of "You Were Meant For Me" from the "Conversations Over A Cerveza" EP. Will hopefully finish "Taking The World By Donkey" and "Cerveza" this week. Tomorrow is the VH1 special and hopefully I won't forget to tape it.


---
---
Send any corrections or suggestions to tglass@webtv.net
This page has been visited
times.